Celebrities are always fun to follow. We often see them go through miraculous body transformations in short periods of time when getting ready for new roles for upcoming films. As of recent, we've noticed that a handful of celebrities are becoming proponents of both CBD and Keto for weight loss, improved health and well-being.
CBD and the ketogenic diet have gained traction in the health industry this past year. Recent studies are showing positive benefits when combined together. There are already several anecdotal reports of CBD and the keto diet aiding in mental clarity, weight loss, energy, and much more.
CBD and the keto diet have similar benefits which make them the perfect combination. We will dive into what the keto diet is, what it can do, and the benefits of combining CBD with a keto diet.
Which celebrities are leading the pack?
Kim Kardashian and Kourtney Kardashian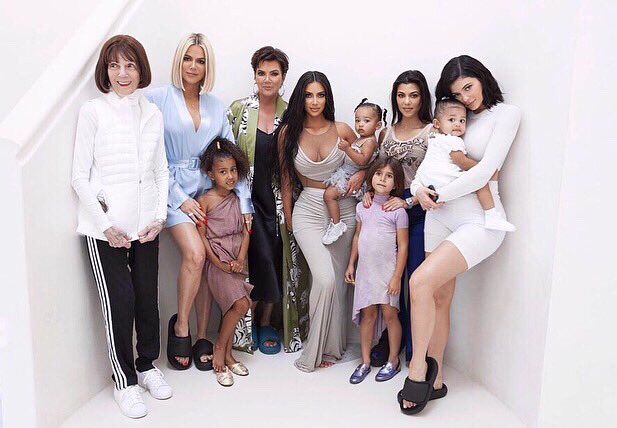 Kim and Kourtney Kardashian are TV personalities made famous by the reality TV show "Keeping up with the Kardashians". Recently, Kim hosted a CBD themed baby shower for her 4th child. The party was all about relaxation via mediation and CBD.
"This year, because I am freaking out so much, I just want a Zen-like CBD-themed baby shower," Kardashian told E! News. "I just want massages, I want to do, like, a tea ceremony with crystals and we're going to have a drink at this baby shower — we're not pregnant. Just meditation, the calm-before-the-storm shower."
Both Kim and Kourtney have also found much success with keto diets. Kourtney claims to have a "really positive experience" when trying the keto diet to lose weight while Kim has followed a version of the keto diet called the atkins diet. Kim lost nearly 60 lbs after the birth of her child by taking a low carbohydrate approach to nutrition.
Gwyneth Paltrow
Gwyneth Paltrow is an American actress, singer, author and businesswoman that has ties with the cannabis industry. Her lifestyle brand Goop collaborated with marijuana retailer Medmen to promote a product line of edibles, teas, vapes, and bath bombs. The product line offered fancy CBD creams at the Abbot Kinney boutique shop in Venice, Ca.
Gwyneth Paltrow has touted the potential benefits of low carb diets like Keto under her brand's blog, Goop. Her article talks about what the keto diet is and if it's a good fit for you. Gwyneth has been known to explore different wellness strategies through her brand, so her involvement with keto and CBD does not surprise us.
Joe Rogan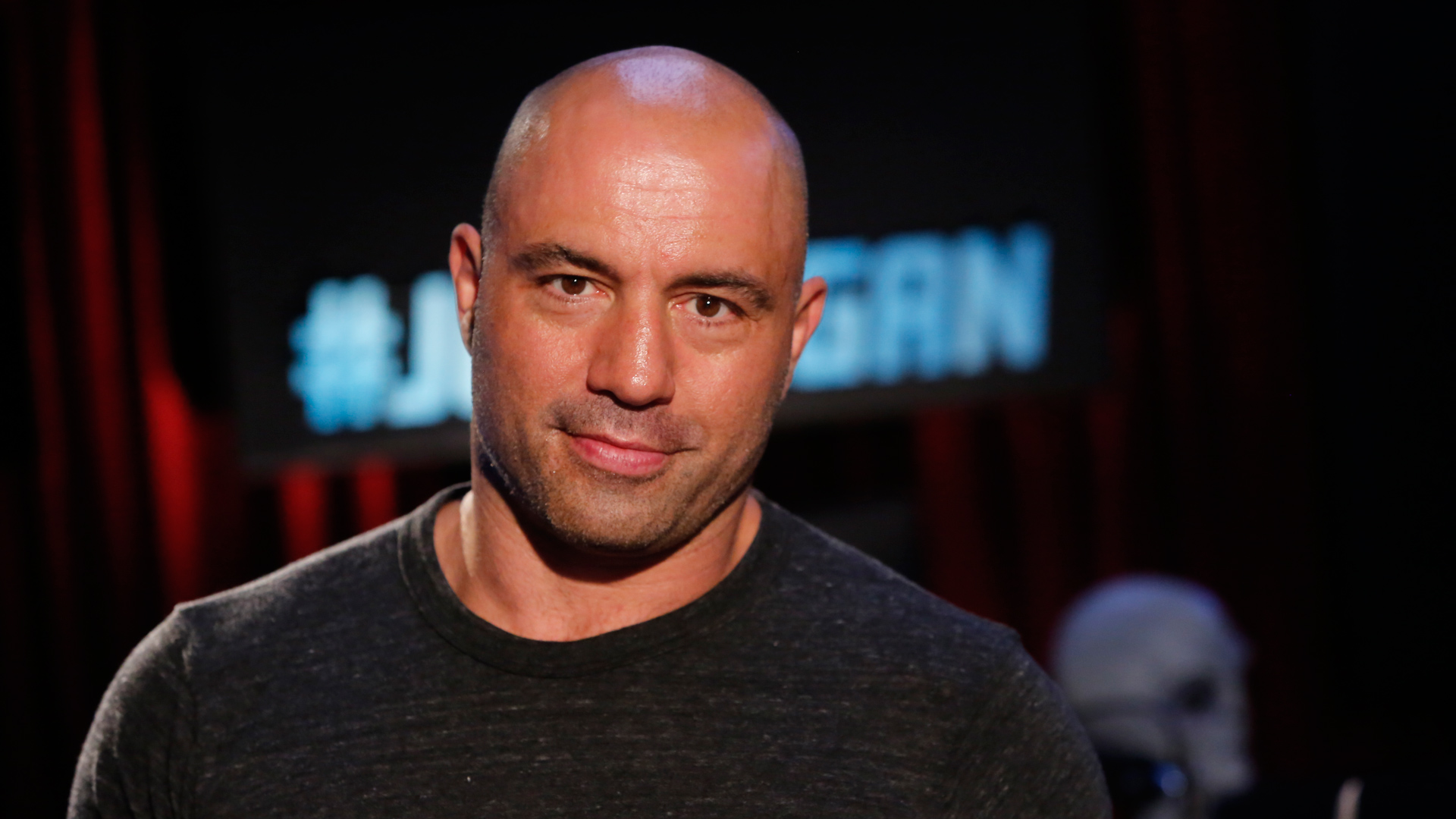 Joe Rogan is a stand up comedian, podcast host, MMA commentator and a huge TV personality. Joe Rogan is a proponent of CBD on his podcast and takes CBD oil regularly to help with inflammation. Joe has always been a proponent of cannabis type products and CBD is no exception.
He is also a backer of the ketogenic diet. Rogan regularly has experts come onto his show to talk about low carb diets like Keto. For example, he's interviewed Dr. Dom D'Agostino, one of the leading experts in the keto industry. Joe Rogan has also provided testimonials for Perfect Keto, a supplement company that makes products for keto dieters.
Brendan Schaub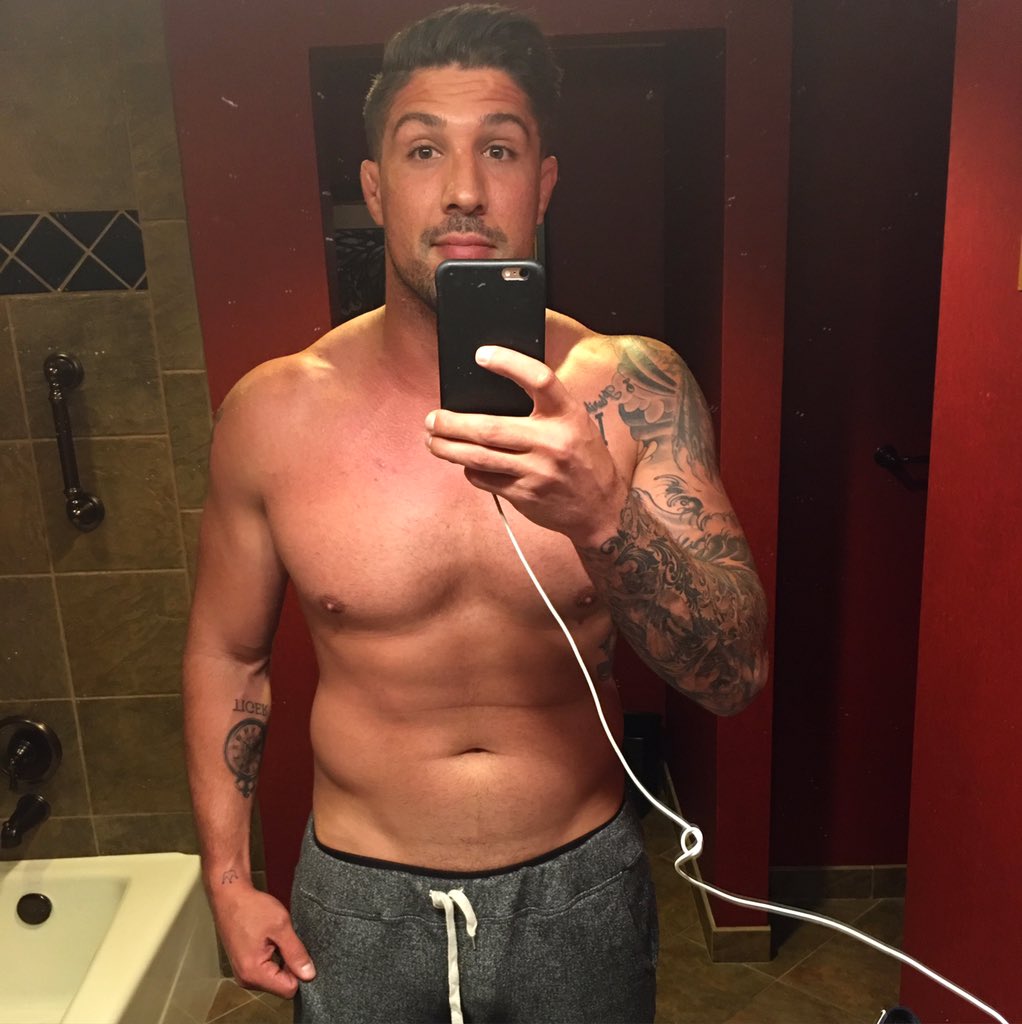 Brendan Schaub is a stand up comedian, entertainer, podcast host, and former MMA fighter. He takes very good care of his body and is a public proponent of both CBD and keto.
Brendan publically advocates CBD regularly as it's helped his son deal with epileptic seizures. Brendan made the switch to CBD after switching off of 'controversial' prescription meds that he was administering to his son.
Brendan also is a public advocate of the keto diet. He claims he has never felt better and that keto has helped him change his life physically and mentally. He always encourages his fans to give keto a try and uses the hashtag #KetoKid regularly.
Halle Barry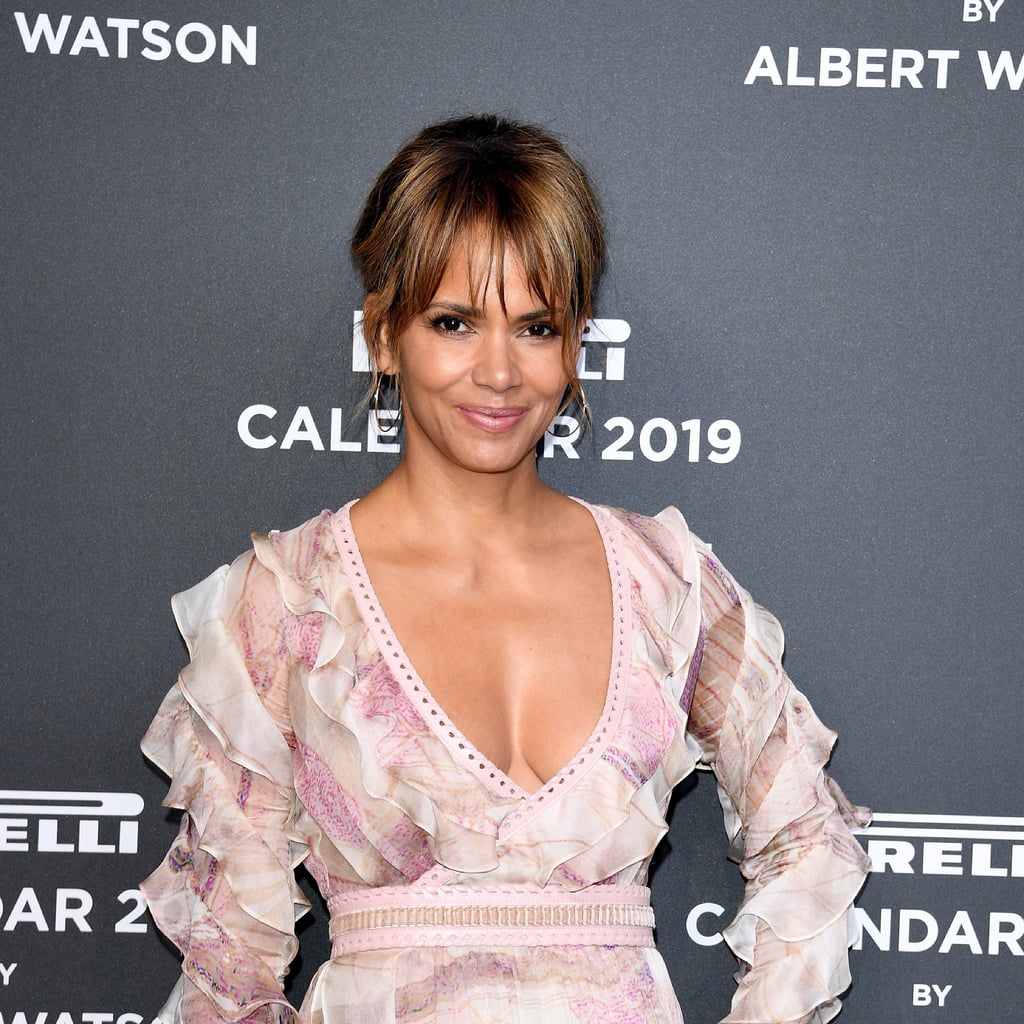 Halle Barry is an American actress. She swears by the keto diet as it has helped her manage her diabetes that she was diagnosed with the age 22. She constantly posts Keto recipes on her social media channels and her diet with healthy fats, like avocado, coconut oil, and butter.
Halle Barry also uses CBD for period cramps. Halle and her trainer both use CBD for pain, and Halle is a big advocate for CBD especially when she's dealing with monthly cramps.
What is cannabidiol (CBD)?
Cannabidiol, or CBD for short, is a compound called a cannabinoid found in the cannabis plant (sativa). Cannabidiol, along with many other cannabinoids, are extracted and used as wellness supplements for those seeking relief. CBD is becoming a popular supplement because it possesses many of the same effects as the cannabinoid tetrahydrocannabinol (THC) that is found in medical marijuana. Unlike THC however, CBD will not make you high.
CBD attaches to CB1 and CB2 receptors in the body's endocannabinoid system. These receptors exist throughout our central nervous system are the main receptors that regulate mood, anxiety, and chronic pain.
CBD has no psychoactive effects and will not make you feel any type of "high". It has taken the market by storm as of late and is now being widely researched for its wide range of potential benefits.
What is Keto?
The ketogenic diet is a high fat, moderate protein, and low carb diet. It is similar to other low carb diets like Atkins except the keto diet replaces carbohydrates with fat.
Reducing carbs and replacing them with fat puts your body in a state of ketosis. Once in a ketosis state, your body efficiently burns fat for energy and turns fat cells into ketones in the liver which supplies energy for the brain.
Keto is a low carbohydratehigh-fat diet that puts your body in a state of ketosis which causes your body to burn fat more efficiently. A typical keto diet consists of 70% fat, 25% protein, and 5% carbs.
What do the studies say?
The popularity of keto has grown tremendously over the past several years and is well documented. Over 20 studies show that the keto diet can aid in weight loss and improve overall health.[1]
Aside from improved weight loss, keto also helps diabetics improve their quality of life. A study done in 2005 at the Temple University School of Medicine found that the keto diet improved insulin sensitivity by 75%. This is important for people suffering from Type 2 Diabetes and why many people embark on the ketogenic lifestyle.[2]
Putting your body in ketosis
Ketosis is a metabolic state where some of your body's energy comes from ketone bodies in the blood. Ketosis allows your body to metabolize fat at a high rate and converts fatty acids into ketones.
A ketogenic diet helps you achieve ketosis. To execute the keto diet, simply replace carbs with an increased fat intake. Here is a list of foods to eat and avoid when starting up a ketogenic diet.
Keep in mind this is only a brief summary of appropriate foods. Any low carb food is okay to eat on the ketogenic diet, though there are some specific keto friendly foods that you could focus on.
Foods to eat on the Keto diet
Meat: Steak, ham, bacon, sausage, chicken, turkey, etc.
Fatty fish: Salmon, trout, tuna, and mackerel.
Eggs: Pasture raised or omega-3 whole eggs.
Butter and cream, preferably grass-fed.
Cheese: Unprocessed cheese.
Nuts and seeds: Almonds, walnuts, macadamia nuts, flax seeds, pumpkin seeds, etc.
Healthy oils: Coconut oil, extra virgin olive oil, avocado oil, etc.
Avocados
Low carb vegetables: Most leafy green vegetables, tomatoes, onions, peppers, etc.
Condiments: Herbs and spices, salt, pepper, low carb/sugar free ketchup and sauces.
The main goal of keto is to stay under 20g of net carbs and to make sure that a majority of your foods are whole foods/single-ingredient foods.
Foods to avoid on the Keto diet
Sugary foods: Fruit juices, sodas, ice cream, candy, etc.
Grains: Rice, bread, pasta, cereal, any wheat-based products.
Fruit: All fruits with the exception of strawberries, blueberries, raspberries, and blackberries.
Legumes and beans: Kidney beans, lentils, chickpeas, peas, etc.
Root vegetables: Sweet potatoes, carrots, potatoes, etc.
Highly processed low fat/diet products.
Condiments and sauces that are high in sugar and unhealthy fats
Unhealthy fats: Mayonnaise, restrict processed vegetable oils, etc.
Alcohol: Most alcoholic beverages have high carbs and can kick you out of ketosis. Limit alcohol intake to low carb drinks like vodka, tequila, some wines.
Sugar-free diet foods: They are highly processed and are high in sugar alcohols which can spike your insulin level and kick you out of ketosis.
To maintain a ketosis state, avoid high sugar foods, alcohol, whole grains, and unhealthy fats.
Combining cannabidiol and the Keto diet
As we discussed earlier, CBD is being widely researched due to the potential health benefits it may have. The World Health Organization has also confirmed CBD to be safe and non-addictive due to the lack of psychoactive properties.
The keto diet and cannabidiol carry mutual benefits. For instance, cannabidiol is known to curb food cravings due to the way it affects homeostasis in the body.
To see how CBD and keto benefit each other, let's look at the goals of keto:
Lose weight
Lose excess fat to help with prediabetes
Lower cholesterol and improve insulin sensitivity
Hemp products like full spectrum CBD tinctures include fatty acids, omega-3, and proteins. Each of these natural ingredients benefit your body and go hand-in-hand with the keto diet. Combining the two can lead to a balanced healthier life.
Keto and CBD are both natural
The combination of CBD with keto is a natural strategy to improve your well-being. Keto is a high-fat diet that is big on avoiding processed sugars and manufactured foods. Cannabidiol is a natural remedy that will aid with fat loss, help improve quality of sleep, and provide relief from pain and inflammation that comes with working out.
CBD helps with post workout recovery
Keto users often report increased fat loss and muscle gain especially when combining keto with resistance training. CBD is a perfect supplement with the ketogenic diet because of its anti-inflammatory properties. Many struggle with incorporating exercise to their daily routine due to the pain associated with increased activity or lifting excessive weight.
CBD has been shown to alleviate pain and inflammation. Ingesting CBD before or after a workout can assist with post workout pain that exercise often brings. We suggest doing exercises that work for your body and don't overexert yourself.
Adding CBD as a supplement while on the keto diet can help curb cravings and aid in post workout recovery.
CBD oil helps Keto accelerate weight loss
Cannabidiol has also been shown to decrease food consumption and weight gain. That is based on a study published in 2012 by Farrimond et al. which examined the effects of cannabinol (CBN) and CBD oil on feeding patterns in rats. CBN increased food intake and body weight gain, and CBD showed the opposite.
A study published in the scientific journal, Molecular and Cellular Biochemistry, explored the potential benefits of CBD preventing obesity.[3] This research found that CBD does the following:
Stimulate genes and proteins that enhances the breakdown and oxidation of fat
Increases the body's ability to burn calories by increasing the number and activity of mitochondria
Decrease the expression of proteins involved in lipogenesis
Ultimately, the results found that CBD can induce "fat browning". Fat browning is the conversion of white-colored- fat tissues that stores energy to beige-colored fat tissue that burns it.
Another study on mice showed that brown fat expansion results in increased energy expenditure and a negative energy balance in the mice which limited weight gain. It also shows that it can improve glucose metabolism and blood lipid independent of weight loss.[4]
CBD can induce fat browning which can result in improved glucose metabolism and weight loss
Final thoughts
We recommend Urbul's CBD products as the perfect supplement to pair with the ketogenic diet. Our products are made in the United States and can serve as a natural approach to existing health issues. Alone, both have shown that they have several superb health benefits. Combining the two can help accelerate weight loss, increase energy levels, stabilize glucose levels, and help you maintain a healthy lifestyle.
Resources